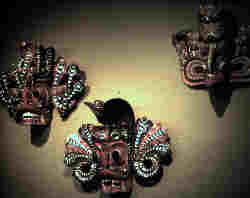 I must admit, when I first hear the term Coaching Kahuna I had visions of muscle beach and the waves and beaches of southern California.  But I soon learned this is not even close.
CKO, or "Coaching Kahuna Overview" is a course that shows life coaches what is possible in both coaching methods and business and marketing practices.  Dr. Michael Craig teams up with Dr. Ron Owens and a few marketing guys to present an overview of
Dr. Ron's Life coach Certification program,
Marketing for Coaches, and
Advanced Coaching methods that involve mostly learning about The Logical Soul® and related topics.
While the overview course will not a) get you certified or b) allow you to learn the Logical Soul® or marketing in much depth, the price of 17 bucks is reasonable enough to where it doesn't matter all that much.  You know you're going to have to buy the online training or workshops.  But this "tease" still gives you a fair amount of information that you can put to use right away.
The marketing videos, for example, provide a good overview of what a product funnel is, and how it relates to life coaching.  Also, David Wright is great at demonstrating how a simple YouTube video can almost double your coaching leads almost overnight and how you can start creating coaching "products" that will sell you before you even get a client.
Overall, I was satisfied with the overview, and look forward to taking the online classes.  Maybe I can get a journalist discount…?